Teaching English Online Salaries – How Much Can I Make?
By Jalena Johnson
October 20, 2021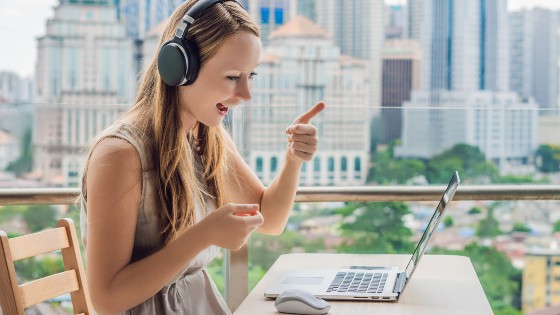 Teaching English online is a rapidly growing field, especially during the global coronavirus crisis, as classroom-based teachers shift to online platforms and people in all fields seek flexible, well-paid work they can do from home. Fortunately, teaching online presents a solution! But can you support yourself working as an online teacher? While teaching English online salaries depend on your qualifications and the specific job, you can expect to make anywhere from $10-$25 USD/hour (and sometimes more). We'll break down the factors involved in pay and help you make the move to teaching English online.
How much do online teachers make working with companies?
Working with a company is the most popular choice for new online English teachers. This option is appealing because these established companies assign the students and lessons to the teacher (no lesson planning!) while also having methods in place for scheduling students and receiving payments, alleviating much of the hassle for teachers.
Online English tutoring companies, like other businesses, decide how much they pay teachers. The rate of pay with online tutoring companies, such as those in Bridge's trusted Preferred Employment Partner network (including iTutorGroup and MHC Business Language Training), ranges from $18-$22 USD/hour.
Learn how to choose the best company for teaching English online.
You may be wondering why the range in teaching English online salaries exists and how you can land on the high end of it. Your hourly rate will vary depending on the company you choose to work with, the base rate they offer, the incentives or bonuses you can earn on top of your base pay, and the hours you're available to work (such as peak hours for students). Your rate of pay will also depend on the qualifications you have. Requirements to teach English online vary by employer, but you'll find that many of them have a similar list of preferred experience or skills, such as the following.
TEFL/TESOL certification
A 120-hour TEFL certificate recognized by an accredited institution is required to teach English online with most companies. Specialized Certification in Teaching English Online will give you an advantage over other job candidates and can lead to a higher hourly rate of pay since this targeted training demonstrates your dedication to learning the specific skills and technology needed to teach in the virtual classroom.
Plus, with the recent changes in Chinese law shutting down many popular online companies, the competition to get a job with non-Chineses online ESL companies is higher than ever. This means that it's essential to set yourself apart as an English teacher with the best certifications you can get.
A university degree
Not all companies will require that you have a degree, but for those that do, usually a bachelor's degree in any field is sufficient. There are also online teaching companies that will allow proof of university enrollment or other experience in lieu of a diploma.
Here's a guide to teaching English online without a degree.
High level of English proficiency
Teaching English online requires a high level of English proficiency (e.g., you're a native speaker or you have a C1 or C2 English level according to the CEFR). It is also important that teachers speak in a manner that is easy to understand and accurate so the student can imitate them.
Experience
Another qualification to teach English online that can lead to higher pay is having previous teaching experience; some online teaching companies may require a minimum amount of experience to qualify for jobs or to fall into a higher pay bracket. Don't panic. When it comes to teaching English online, often all experience counts, including tutoring, homeschooling, babysitting, coaching, training, or working with kids in any capacity. Consider any tutoring gigs, substitute teaching jobs, daycare jobs, etc. that you may have had. All of these jobs translate into teaching experience and can boost your potential hourly pay.
Find out more about teaching English online with no experience.
Can teaching English online be my main job or is it just a side gig?
Yes, teaching online can be your only job and, in fact, for many teachers around the world, it is. In order to make online tutoring your sole source of income, you'll first need to determine what your financial goal is for the month and then create a teaching schedule that will provide enough hours to reach it. Here's an example of what one teacher works per month to reach her goal.
Example of a teacher's monthly pay
Teacher Kim works for Company B and her financial goal is about $2,000 USD per month. Kim sets her schedule to meet this goal based on the following breakdown.
Kim is paid a base rate of $15/hour and also receives an "attendance incentive" of $2/hour if she teaches all of her scheduled classes for the week. The company also adds a "feedback bonus" of $2/hour if Kim receives positive reviews from parents each week. At $19/hour, Kim knows she must schedule about 25 hours per week to meet her monthly income goal:
Base rate: $15 USD x 25 hours = $375 USD
Attendance: $2 USD x 25 hours = $50 USD
Feedback: $2 USD x 25 hours = $50 USD
TOTAL: $19 USD x 25 hours = $475 USD/week or $1,900 USD/month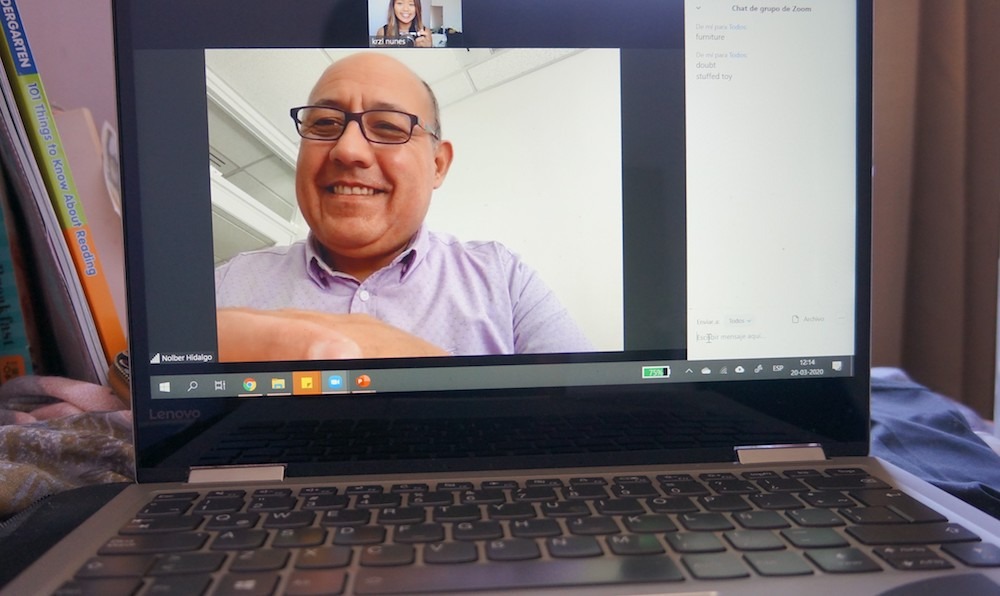 Remember that you can use creative tactics like choosing a niche to target specific types of students or working with multiple online companies to ensure that you meet your monthly income goals.
Here's a detailed guide on how to make the most money as an online English teacher.
Other types of online teaching jobs
We've so far focused on teaching with a company, but how much you can make as an online teacher also depends on the kind of online English teaching job you get. In addition to working with a company, you can also freelance teach through a marketplace or work for yourself by starting your own online tutoring business.
Freelance teach through a marketplace
Teachers may offer classes through online marketplaces such as Preply. A marketplace is a company that works as a sort of "middleman" or agent to connect ESL students and teachers. As a teacher using a marketplace, you post your teacher profile to the website, set your rate and availability, and then students can browse and select the teacher they want.
This model offers teachers more flexibility as far as setting their own rates and hours, and they also get some assistance with class communication and payment processing. Also, depending on the platform/company, the teacher may contribute more input on lesson content as needed.
Read more about the marketplace for teaching English online.
Work for yourself
Teachers can be entrepreneurs too! For those teachers who prefer to take the solo route, you also have the option to work for yourself by starting your own online tutoring business. You can create your own classroom atmosphere, guidelines, and student base. You design your own courses and market them as well. Although working for yourself requires more commitment, it also yields some of the biggest rewards.
Not sure what type of job you want? Read this next: How to Teach Online – Should I Work With a Company or for Myself?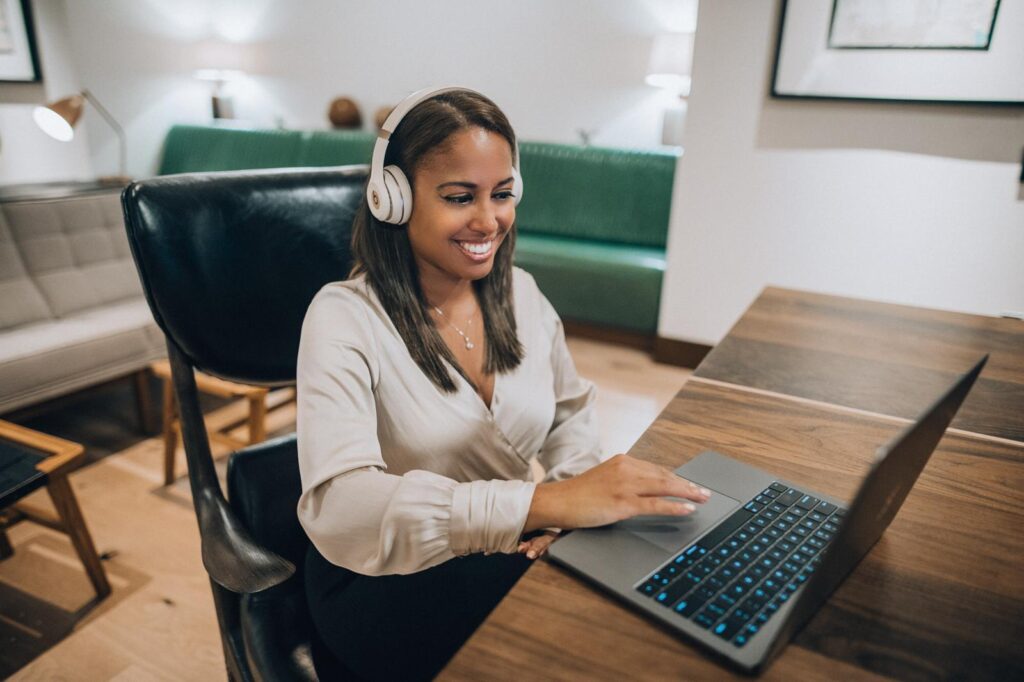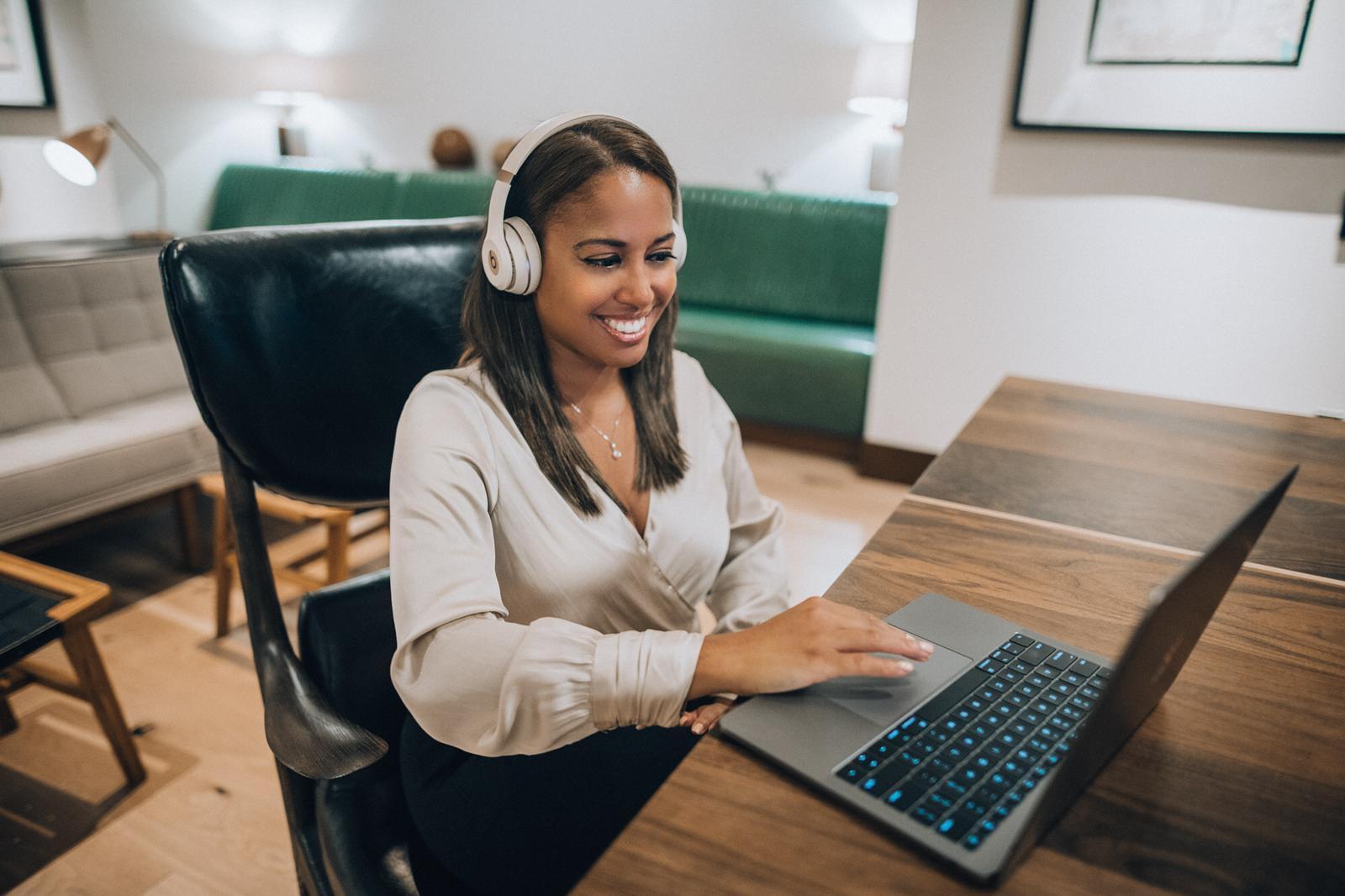 What are the benefits of teaching English online?
Now that you've learned more about salary potential to teach English online, you may be wondering if it's a good job choice for you, especially if you're making the shift to teaching online form another field. A few benefits of teaching online (aside from pay) include the following:
Flexible schedule: Many jobs with online tutoring companies allow you to work as much or as little as you like. This makes online teaching a great option for both people looking to supplement their income as they work another job and those looking for a full-time job.
Location-independence: Work from the comfort of your own home or from any location in the world. All you need is a stable internet connection and a quiet space to teach in. Teaching online is a great way to become a digital nomad!
Minimal lesson planning: The majority of online ESL companies have well-written lesson plans prepared for the teacher, saving you lots of time. Teachers have access to review the lessons before the class starts and determine how they would like to implement the material and keep the student(s) engaged.
Read about more reasons to become an online English teacher!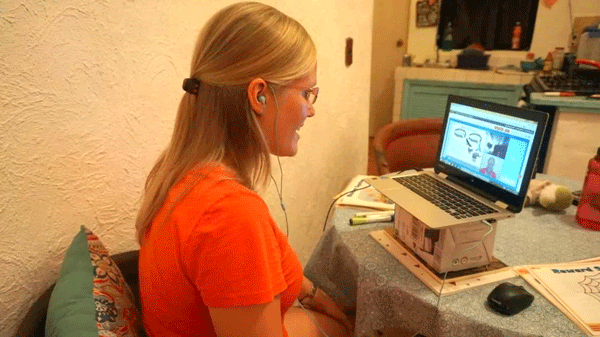 How do I start teaching ESL online? How do I get TEFL/TESOL certified?
If you are ready to teach virtually, a good first step is to visit our page on getting started with teaching English online, which has information for new teachers, free resources, alumni stories, and a contact form where you can tell a Bridge Advisor more about yourself to get the process started. Advisors can help you choose a TEFL course and also pre-qualify you for online teaching jobs with Bridge Preferred Employment Partners so that you could have a job lined up right after you complete your certification!
Still not sure how to get started? Here's how to become an online teacher in 5 simple steps.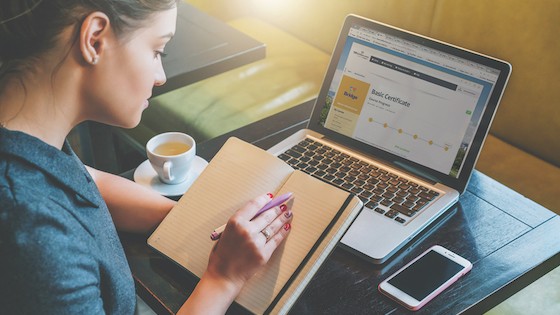 Is it easy to get a job teaching English online?
It definitely can be! Before you finish your online TEFL course, our Bridge team can start matching you with teaching jobs with our network of Preferred Employment Partners – reputable, fully vetted online tutoring companies. These Bridge partners are well established, professional, and offer competitive teaching English online salaries, taking the guesswork out of lining up your first virtual job! It doesn't get simpler than that. You can also search for online teaching jobs on your own using the Bridge Job Board.