Bridge Preferred Partner Profile: GoGoKid, Online English Tutoring
By Bridge
May 8, 2020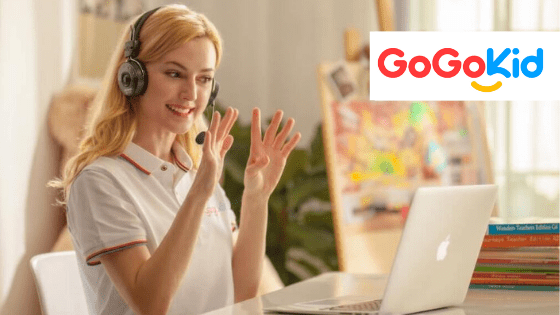 One of the leading education companies in the fast-growing online English teaching space, GoGoKid connects young Chinese students with qualified English instructors from around the globe. Established in 2018, GoGoKid is among the exclusive group of teacher recruiters and schools that are part of Bridge's Preferred Employment Partners.
What is a Bridge Preferred Employment Partner?
Bridge Preferred Partners are well established, fully vetted, and approved TEFL/TESOL employers that we work closely with. Some of our Preferred Partners are schools worldwide, and others are online tutoring companies, such as this one. Bridge Job Advisors can help match qualified teachers with jobs with GoGoKid and other Preferred Partners.  

What are the details of the job with GoGoKid?
Hiring requirements
GoGoKid only accepts applicants who have a bachelor's degree or higher. You must also have a neutral accent and enjoy working with kids. The company looks for tutors who have some ESL teaching experience (online experience preferred) and who have a TEFL/TESOL certificate.
Are you already a certified or experienced ESL teacher? Add Specialized Certification in Teaching English Online to stand out as an applicant and fully prepare for the virtual classroom. 
Additionally, you'll need to have all of the proper equipment to teach online:
Stable Internet connection (wired DSL  – at least 20 Mbps)
A good headset
Decent lighting
A webcam
A professional and fun background in the space where you plan to teach
Schedule
When teaching with GoGoKid, each class is 25 minutes long, though the time slot is 30 minutes to give teachers extra time in case a student is late. You can work as many hours as you'd like, and scheduling is entirely up to you. You can open time slots up to one month in advance, and while there aren't any specific hours you have to teach, GoGoKid recommends opening slots during peak hours (7 p.m.- 9 p.m. on weekdays and 9 a.m.- 9 p.m. on weekends) to raise your chances of getting booked.
Pay
Depending on your previous teaching experience and qualifications and how well you do during the interview and demo lesson, teachers can start out earning $7-$10 base pay per class (which amounts to $14-$20/hour). As you increase your "credit score," which is based on various performance factors, you can earn bonuses for each class you teach. You can eventually earn up to $25/hour and will be paid once a month.
Learn more about salaries for teaching English online.
Benefits
In addition to a flexible schedule, good pay, and the freedom that comes with working from home, GoGoKid often offers bonuses and teacher activities. Teachers can also enjoy minimal class prep, as all lessons and curricula are provided by GoGoKid. 
What is it like working with this partner?
Initial training
If your application is accepted and your interview/demo lesson goes well, you will attend an orientation program. This includes a quiz, a one-to-many live training session, and a one-on-one mock class training session. After the initial training, you'll be required to submit some paperwork and sign the contract. Teaching contracts are 6 months long.
The position
You'll teach one-on-one classes to children ages 4-12 who are based in China. The company provides all of the lesson plans, and classes are delivered using an interactive platform. Aside from minimal class prep (like having props ready beforehand) and teaching, teachers are also required to leave written feedback for students and their parents within 12 hours of the class. The students you teach can differ each time, but it's also possible to have consistent students you see on a regular basis. 
What teachers say about working at GoGoKid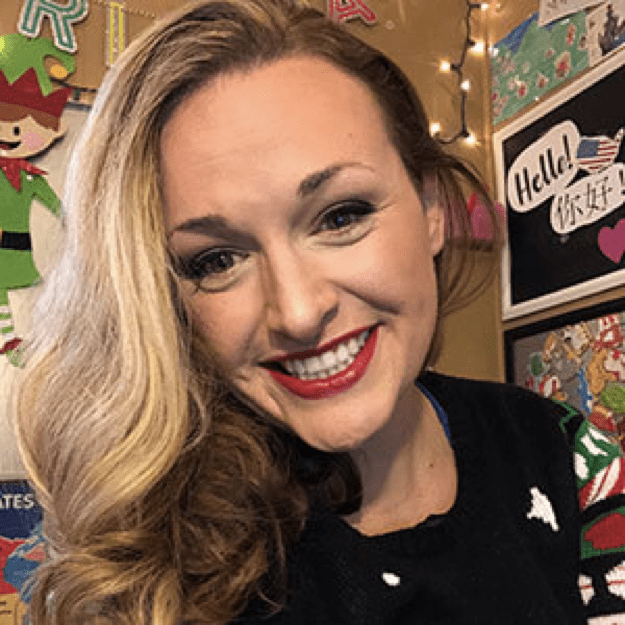 "The best part about this company is how well planned and executed the lessons are. GoGoKid has a great curriculum, great students, great flexibility, and great pay… It's been nothing short of amazing!"
-Amanda, GoGoKid online teacher since July 2018
What is the interview process like?
After completing an online application, teachers will be prompted to schedule a 30-minute interview at their convenience. Your interview is conducted through GoGoKid's teaching portal and includes a demo lesson where you'll demonstrate your ability to apply teaching techniques, engage students, and effectively manage a classroom.
What's a demo lesson for a teaching English online interview? Read this next! 
Applicants will be evaluated based on the principles outlined in the GoGoKid Performance Guide. Essentially, teachers will be scored in three main categories: Classroom Usage and Expansion (use of props, reward system, extension, etc.), Teaching Techniques (TPR, correction, speech speed, student engagement, etc.), and Presentability (lighting, background, audio quality, etc.).
How do I get started teaching English online with GoGoKid?
Bridge can help you connect with jobs with GoGoKid even if you're not yet TEFL/TESOL qualified. First, do you meet GoGoKid's other teaching requirements?
Yes, I meet GoGoKids' qualifications.
Great! Apply to teach with GoGoKid on the Bridge Job Board.
Not yet – I need TEFL/TESOL certification or experience.
If you're not yet certified, or need to add a teaching practicum to your resume to gain some experience, we can help! Visit our Teaching English Online page to take the first step by telling us a little bit about yourself and your teaching plans. Then, a Bridge Advisor will follow-up to help recommend the right TEFL/TESOL certification and offer other advice to help you qualify for a job with GoGoKid or other Preferred Partners. 
Ready to become an English teacher for GoGoKid? Visit the 

Bridge Job Board

 to learn about this and other 

Preferred

 Employment Partners

.