You've made the decision to start teaching English online. Congratulations! Now it's time to do your research, prepare, and show companies why they should hire you. Put in the work upfront so you don't make these five mistakes when applying to online teaching jobs.
Mistake #1: Not earning the proper credentials before you apply
When applying for online teaching jobs, don't make the mistake of contacting employers before you have the right TEFL certification and qualifications. Instead, you should earn them before you apply for jobs.
There are a few advantages to doing this. First, as online English positions become more competitive, having the best possible certifications when you apply will set you apart from other applicants. This includes both general teacher training and specialized training in teaching English online. Second, being qualified means that you'll have the know-how and confidence to succeed on your first day of teaching.
Read about the typical requirements to teach English online.
Solution
Mistake #2: Using a generic or unpolished resume
Another common mistake when applying to online teaching jobs is submitting a generic resume that has typos, needs updating, or is not specifically tailored to the job for which you're applying. For online English teaching positions, the resume is typically a screening tool to confirm that you have the degree, TEFL/TESOL certifications, and experience that they're looking for. Today, online English companies are more selective than ever, so you need to put in the extra effort to really showcase your qualifications on your TEFL/TESOL resume.
Solution
Check out this sample online teaching resume:

Mistake #3: Failing to research the company to which you're applying
You might not realize it, but there are hundreds of online English teaching companies currently seeking teachers! This means that it's worth taking some time to research different companies and find the ones that are the best fit for you before you apply.
For instance, some companies teach toddlers and might be looking for teachers with really high enthusiasm and energy. If you're a little more reserved, you might find that you're better suited to get a job teaching adults or older children. Having knowledge of the company will also help you prepare for your TEFL interview, should you move to the next stage of the hiring process with an online teaching company.
Solution
Mistake #4: Not following the application instructions
Each online English company will have slightly different instructions for how they want you to apply. For example, you might be asked to include a short introduction video of yourself or a video of you teaching. Make sure that you read the instructions carefully and perfectly follow what they ask you to do. Showing that you are articulate and can follow instructions will give you a higher chance of moving forward in the application process.
Find out how to tell if online English teaching jobs are legitimate.
Solution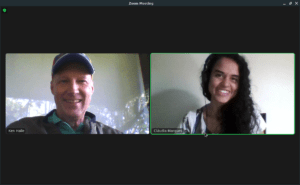 Mistake #5: Being unprepared for the interview or demo lesson
Your online interview and/or demo teaching lesson is one of the most important parts of the hiring process. The demo lesson is just what it sounds like – an observed demonstration of your online teaching skills in a mock setting (usually using the company's teaching platform). This is really your chance to impress the interviewer and show them why they should hire you.
If you reach this stage of the application process, the company will give you a lesson to teach and detailed instructions beforehand to help you prepare.
Solution
Avoiding mistakes when applying to online teaching jobs mostly comes down to preparation. Get fully qualified, do your research, and present yourself as professionally as possible to maximize your chances of getting hired by top companies.
Are you TEFL/TESOL certified and ready to start applying to online teaching jobs? Browse open positions on the Bridge Job Board.