Seeking Summer in January? Teach English in South America!
By Jennifer Collis
October 18, 2019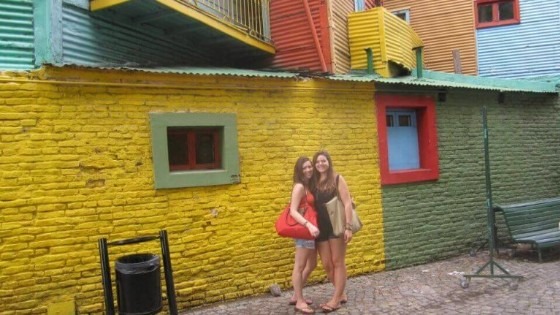 When fall rolls around, some people start getting excited about the cooler weather and, for northerners, the changing leaves and promise of snow in the coming months. Others, however, are already counting down to the summer thaw. For you, my warm weather loving friends, we have a solution. It's not a fuzzy sweater or heated socks, but something bigger and better – a shift in hemisphere. Here's the scoop on why you should teach English in South America this winter.
Why is January the ideal time to head to South America?
In the world's Southern Hemisphere, the seasons are completely reversed. That's right— for countries such as Brazil, Argentina, Ecuador, and Chile, it's summer in January and winter in July. So if you're thinking about teaching English next year and want the enviable experience of avoiding winter altogether, South America in January is an ideal TEFL destination.
And, in countries like Brazil and Chile, the end of their summer holidays in February means a surge in an already booming job market for English teachers as students get back to class. So if you've been considering teaching English abroad in South America, January is a great time to get started with your plans.

Maggie taught English to university students in Brazil.
Where exactly can I teach in South America?
There's demand in almost any city in any South American country, but teachers tend to focus on bigger cities where language institutes abound. Popular destinations include Rio de Janeiro, Brazil; Santiago, Chile; Buenos Aires, Argentina and Arequipa, Peru.
Who is the typical TEFL student in South America?
Would you prefer to teach adults over kids? Then here's another reason South America could be the perfect TEFL choice for you! The students at language schools, where most TEFL teachers find jobs, are mostly adult professionals who attend language institutes to improve their fluency for better career opportunities. Classes may also include university students or other adults. Bilingual teachers (often hired locally or from within the region) can find more opportunities to teach children, such as within the K-12 system.
Who is the typical TEFL teacher in South America?
As with most regions, there are lots of EFL teachers in their twenties from English-speaking countries; however, South America is known for being open to hiring a diverse range of teachers of all ages and nationalities! Rather than focusing on age or whether English is the teacher's first language, schools look for confident, properly trained, professional teachers with a high level of English proficiency and a passion for helping their students learn.

Romina, from Argentina, teaches English in Santiago, Chile. Read about her experience and other teachers in Chile!
Is it hard to get a TEFL job in South America? What are the requirements?
It's not hard at all if you're qualified! Most language institutes look for teachers who hold TEFL certification of at least 120 hours, earned either online or in a traditional classroom.
Unlike some other regions of the world, you don't necessarily need to have a degree or previous teaching experience to get hired as a teacher in South America.
Browse online TEFL certification options.
Wes taught English in Ecuador in retirement.
Pro Tip: Many language institutes hire qualified teachers on the spot from within the country, so it's not uncommon for foreign teachers to arrive first and then find a job. If the idea of this makes you nervous, an onsite TEFL course in the city where you plan to teach might be a better choice. These courses provide in-person support with your job search and other supportive features. View a map of locations where Bridge offers onsite TEFL courses.
Questions about how you can get started? We'd love to help get you started with your plans to escape the cold and warm up in South America!