If you're thinking about becoming an English teacher or are exploring a new ESL niche, you'll need to consider getting TEFL/TESOL certified. These certifications help you qualify for competitive jobs or attract students as a freelancer. You've probably wondered about the time commitment this entails and have asked yourself, "How long does it take to get a TEFL certificate?" In general, it can take several weeks or more, but it also depends on the type of certification you seek. Let's check out the different types of TEFL certification so you can weigh your options!
Ready to choose a TEFL certification course? Read more about why TEFL course accreditation matters.
Is it hard to get a TEFL certificate?
The short answer is no, it's not hard to get a TEFL certification! The longer answer is that while certifications are widely available online, it's important to do your research and make sure you have the time to fully commit to getting certified. Once you have your program chosen, it's time to figure out your certification timeline.
The next logical question, then, is how long does it take to get a TEFL certification? Most people are specifically talking about general TEFL/TESOL certification, which is for newbies in the English language teaching (ELT) field. So really the question is how long does it take to complete a 120-hour TEFL course. The good news is that it's entirely up to you! These types of courses cover everything from effective teaching methods and lesson planning to teaching specific topics like grammar. If you're familiar with some of this content, the coursework will go much faster for you.
A 120-hour certification is typically the minimum requirement when it comes to qualifying for TEFL/TESOL jobs online and abroad. This average includes both online and in-person courses. So if you're wondering how long does it take to get TEFL certified, the answer is measured in participation hours rather than months or years.
When it comes to certification time commitment, it's worth noting that most (though not all!) online TEFL certification is generally self-paced and that the majority of TEFL/TESOL training is administered online now. There's virtually no difference in how a potential employer views your onsite vs. online certification! If you do opt for in-person certification, you'll complete your course on a specific schedule rather than pace yourself.
Learn more about how many hours of TEFL certification you need based on your career aspirations!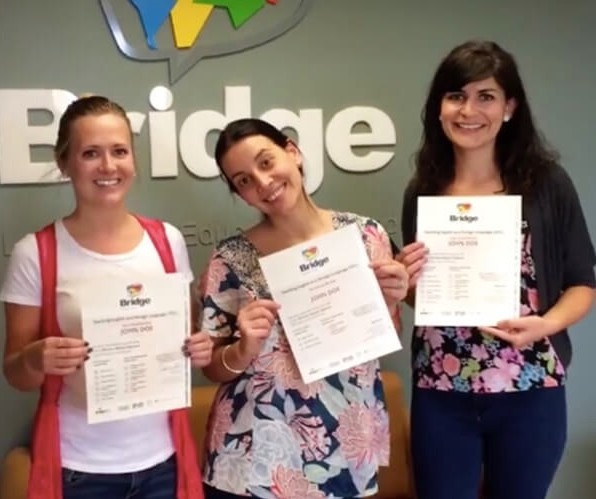 How fast can I get a TEFL certification?
Bridge allows you up to three months to complete the 120-hour Master Certificate course. However, most people take only six to eight weeks to complete this general TEFL/TESOL certification course. Depending on your availability, you could finish even sooner!
The Master Certificate, which covers topics like classroom management and how to teach specific English language skills, is self-paced. This means you'll have ultimate flexibility when it comes to participating in the course. Some tasks you'll be required to do for the course are:
Writing on the discussion boards
Submitting written assignments for tutor feedback
Taking quizzes with a combination of multiple choice and short answer questions
Each Bridge course, including the Master Certificate, gives you access to a study plan, like the one below. You can always customize it if you want to complete your certification earlier!
Pro Tip: If you need more than three months to complete your TEFL/TESOL certification course, you can purchase a three-month extension.
Get tips for choosing the best TEFL/TESOL certification course.
What about graduate-level TEFL/TESOL certification?
Perhaps you're looking to make a long-term career out of teaching English. If that's the case, more advanced certification, like the 150-hour IDELTOnline™, could be a better fit for you. This university-affiliated course is worth 15 Continuing Education Units (CEUs) and up to nine graduate-level credits that can be used as a pathway to a master's in TESOL or doctorate program at more than 1,600 universities.
The IDELTOnline™ covers more than 20 diverse topics in the TEFL/TESOL field. In addition to addressing specific skills like teaching vocabulary, grammar, and phonology, the course also addresses the types of learners you are most likely to find as an English teacher and how to evaluate and adjust to students' diverse learning styles.
It's important to note that, unlike the self-paced Master Certificate course, the IDELTOnline™ runs on a structured, 12-week schedule and is instructor-led and interactive. You'll join a cohort of trainees from around the world who will complete the certification at the same time as you.
Find out more about the IDELTOnline™ vs. Master Certificate and which is right for you.
Professional development TEFL/TESOL courses: Specialized Certificates and Micro-credentials
Specializations within the TEFL/TESOL field are courses that teachers take to break into in-demand TEFL niches or continue their professional development. They're usually slightly shorter, often ranging from 20-60 hours, and are meant to be taken anytime after you've completed general TEFL/TESOL certification. If you're thinking about targeting a specific type of student or applying for a competitive job, then adding specialized certification to your resume is well worth your time.
Some popular specialized certifications include Teaching English Online, Teaching Business English, and Teaching English to Young Learners and Teens. These types of courses are all self-paced, and you get three months to complete them, so again, depending on your study plan, you could finish as early as you want!
Pro Tip: If you're a newbie teacher in need of general certification but know you want to teach English online, you can opt for the Comprehensive Certification Bundle, which includes the Specialization in Teaching English Online course and your choice of either the Master Certificate or IDELTOnline™. Bundling courses is a great way to save some cash while giving your resume a major boost!
If you are already certified, Bridge also offers a range of Micro-credential courses that offer targeted training and are designed to enhance specific skill sets. These courses are self-paced and are usually quite short, ranging from 10-20 hours. You have up to one month to complete them. Micro-credential courses cover interesting topics like Teaching English Using Videos, Teaching IELTS Exam Prep, and Games and Activities for the Online Classroom. There are an array of topics for both the physical and virtual classroom, and since these professional development courses are shorter, you can complete them even in a time crunch!
Here's a checklist you can use to make sure you choose a legitimate online TEFL course.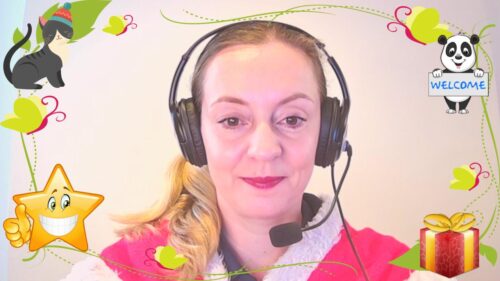 Is getting a TEFL certificate worth it?
Absolutely! There are so many professional opportunities that arise once you have an ESL certification. If you want to teach English online or abroad, whether as a part-time gig or a full-time career, you'll need certification.
As you can see, there's a lot to consider when committing to a TEFL/TESOL certification course. It takes time, dedication, and, of course, a lot of enthusiasm! Make sure you know what your goals within the ELT field are and how much time you can dedicate to your training before embarking on your certification journey.