10 Non-Chinese Online ESL Companies
By Krzl Light Nuñes
September 15, 2021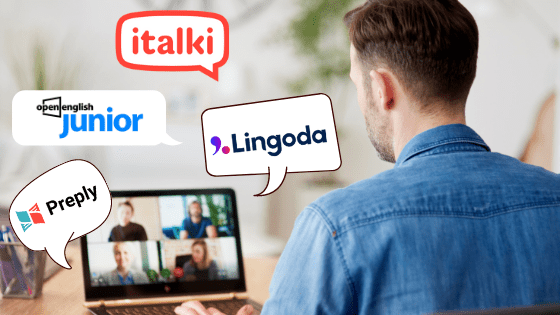 As news of China's recent crackdown on private tutoring shook both current online teachers with Chinese companies as well as job seekers, a lot of teachers are now seeking online tutoring opportunities with companies outside of China. Luckily, there are still plenty of companies worldwide hiring virtual English teachers! If you're one of the teachers affected by these changes, we've got your plan B with a rundown of non-Chinese online ESL companies you can apply to.
Learn more about the changes to China's laws and stay up to date with other ELT industry news through BrudgeUniverse's Expert Series webinars.
Catering to students from around the world, Education First is a global market leader in providing English education. Working with this company means you'll be able to teach children or adult learners online at your preferred availability at any hour of the day all year.
Job details
EF pays $12 hourly. Teachers can give one-on-one lessons or conversational classes to groups comprised of a maximum of eight students. You can opt to teach classes to individual learners for 20 to 40 minutes or to groups for 45 minutes.
Working with EF doesn't require you to teach for a minimum number of hours. You can also easily set your schedule on the company's platform, where you'll have access to all the materials, lesson plans, and tools provided by the company for your online English classes.
Requirements
TEFL certification of at least 40 hours
A bachelor's degree in any field
Be a resident and legally allowed to work in the U.S.
Native or C2 level of English
Leading the online ESL teaching market in Latin America is Open English, which is a great fit for teachers who speak Spanish or Portuguese. The company gives classes to kids and adult students and lets teachers complete certification programs and required training for professional development.
Open English Junior is an online program that caters to K-12 children. As an Open English teacher, you'll get a chance to teach students of beginner to advanced levels.
Job details
Open English's pay range is $10 to $13 hourly. Lessons are available 24/7, although you can work a maximum of 26 hours weekly. You'll also be required to be available between 9:00 a.m. and 11 p.m. ET from Monday to Sunday for at least 10 hours.
Requirements
Classroom-based or online TEFL certification
Be a U.S. resident and legally allowed to work in the U.S.
Bachelor's degree or higher in Linguistics, Education, English, Modern Languages or Literature, or related field
Teaching experience of at least one year
Be able to communicate in Spanish
Check out these 12 common myths about teaching English online.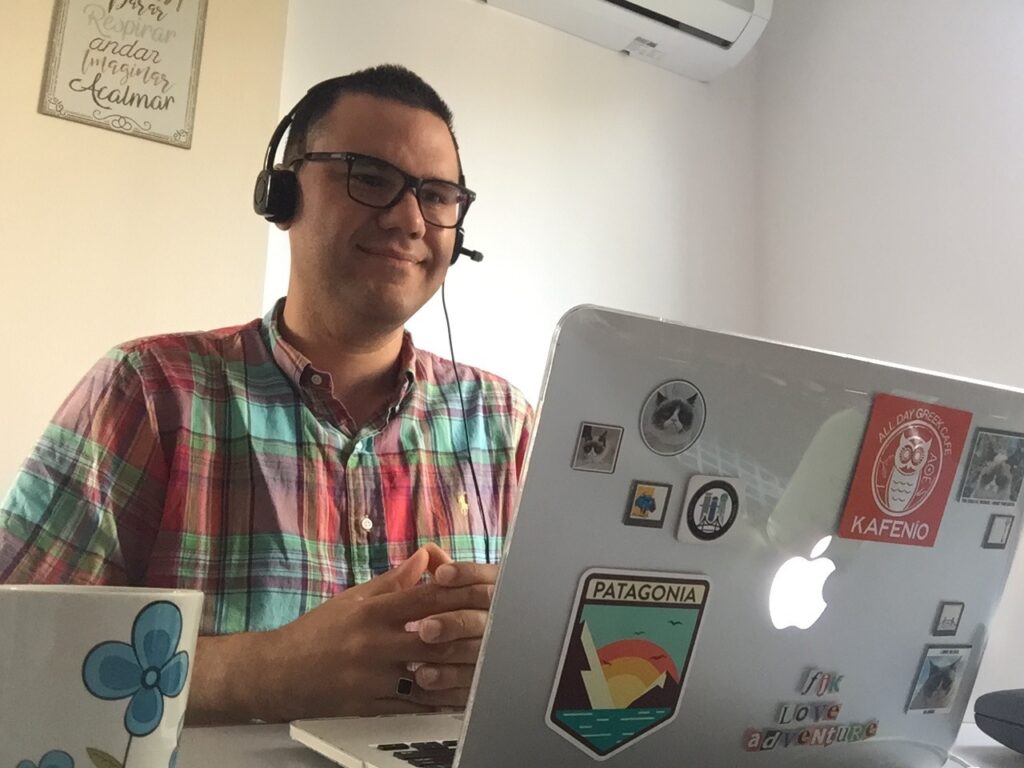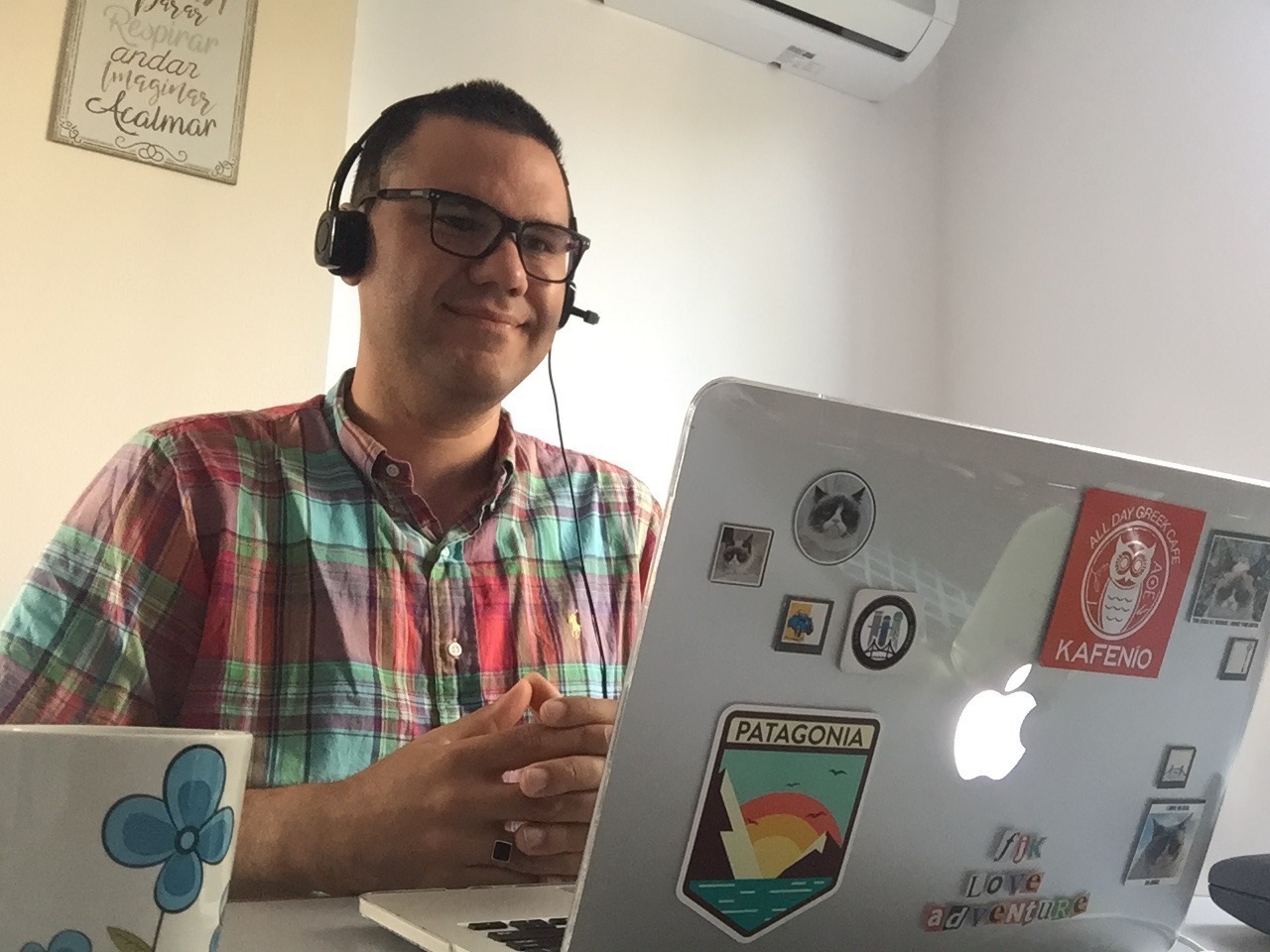 Based in the U.K., Learnlight offers personalized online English classes to professionals from all over the world. The company also has its own platform where teachers can give classes, access materials, and provide feedback to students.
For Jonathan, a Learnlight trainer from Argentina, the best perk of teaching with this company is the chance to work with different people from different countries. "I literally have students from four continents," he shared.
Job details
Learnlight English trainers are paid between $12 to $14 per hour. The company requires teachers to commit to at least 10 hours of teaching time weekly, with fixed availability during their peak hours. You can give one-to-one classes, group lessons, specialized skills courses, and level assessments.
Requirements
TEFL/TESOL certification
A minimum of two years' language teaching experience
High English proficiency
A business background is a big plus
Among some of the best non-Chinese online ESL companies, Lyngo is a Japanese company that hires both native English and Japanese speakers. As the company is fairly relaxed with its requirements and provides all the necessary training and teaching materials, it may be a good fit for newbie teachers. The company gives virtual English classes to Japanese students of all levels, from nursery school to adult students.
Job details
Lyngo's pay varies from $8 to $14, depending on the type of class and incentives a teacher receives. Teachers are paired with students through the company's platform, although the one-on-one classes are conducted through Skype.
Requirements
Native-level English or Japanese Speakers
Computer must be able to run the Skype app
Here's how to make the most money as an online English teacher.
Russian-based Skyeng is the biggest virtual school in Eastern Europe, catering to thousands of English students through their own platform, Vimbox.
An attractive feature of this company is that it welcomes both native and non-native English speakers. In general, past and current Skyeng teachers have positive reviews of the company.
Job details
Skyeng teachers are free to choose their teaching schedules, all of which should be set at Moscow time (GMT+3). Working for this company means you'll be able to give one-on-one lessons to kids and adults.
When it comes to starting rates, Skyeng offers non-native teachers $5 and native teachers $10 for a 50-minute lesson. However, they do give bonuses for completing a certain number of classes.
Requirements
TEFL/TESOL certification
High proficiency in the English language
Teaching experience is preferred
New to teaching? Here's how you can gain valuable TEFL/TESOL teaching experience.
Based in Berlin, Lingoda promises online ESL teachers full flexibility in terms of schedule and support when it comes to preparing class materials. The company's students are adults and business professionals, and classes are available 24 hours a day, 7 days a week.
Job details
Lingoda teachers are paid between $8 and $13 hourly and are not required to commit to teaching for a certain number of hours. The group classes, which are comprised of a maximum of five students, can be booked hours or months in advance. Lessons are conducted through the Zoom app.
Requirements
TEFL/TESOL certification
C2 level of English or above
Teaching experience of at least 2 to 3 years
Aside from the online ESL companies outside China mentioned above, you can also try your hand in teaching through online marketplaces.
On these platforms, you can offer your classes at your own rates and schedule. Meanwhile, the company gives you a hand in marketing your profile, matching you with potential students, managing financial transactions, and other aspects of running an online ESL business. Take note, however, that marketplaces usually charge a commission from your earnings, so make sure to consider this factor when setting your class fees.
One of the biggest marketplaces out there is Preply, where independent English tutors can create their profiles, set their class fees and availability, and give online lessons.
Job details
Preply teachers' rates go from $15 to $30 depending on the type of classes they give. Those who teach niches, such as Business English and IELTS exam prep, generally charge higher.
Meanwhile, this marketplace keeps a 100% fee from a teacher's first class. Afterward, it takes 18% to 33% of your earnings in the next lessons, which depends on the number of lesson hours you've completed. The more tutoring you do, the less commission the platform charges you.
Requirements
Can provide your own teaching materials, resources, and student assessment tools

Necessary computer equipment and fast internet connection
SkimaTalk is based in Japan, and its platform lets teachers create their own profiles and accept bookings from students. Although most of its learners are Japanese adults, SkimaTalk has students of all ages from all over the world, which means there are lessons available any time of the day.
Job details
SkimaTalk offers a minimum rate of $16 per hour. Teachers can also set their own rates, and the company retains 20% of their total earnings.
SkimaTalk's one-on-one, 25-minute lessons are conducted on Skype. As a SkimaTalk teacher, you are not required to work for a minimum number of hours and can set your preferred time blocks on SkimaTalk's platform.
Requirements
Be a native English speaker
No experience nor degree is required
Learn more about teaching English online with no degree.
Another popular online ESL marketplace is italki, where teachers get hired based on their qualifications and introduction video.
There are two types of italki tutors:
Professional tutors who possess teaching certification and experience
Community tutors who may not be certified but enjoy helping students with their English needs
Jonathan, from Trinidad and Tobago, is an italki professional tutor who specializes in teaching Business English. "I teach adults who might need to look at their English to see if it's good enough for an interview, or perhaps they already have a job, but they want to improve their English to deal with customers or other colleagues," he shared.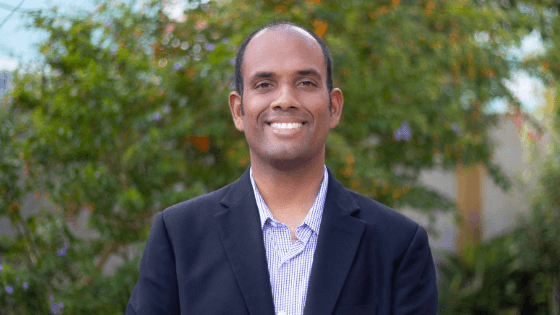 Job details
Tutors on italki can determine their own class rates, though most teachers charge $10 and above. The platform charges a 15% fee when a lesson or package is completed, based on the price the tutor has set.
Requirements
For professional tutors:
TEFL/TESOL certification
Documents to accredit teaching experience
1- to 3-minute self-introduction video
For community tutors:
1- to 3-minute self-introduction video
A social app for English learning, Hallo connects online ESL teachers to students in two different ways:
Live classes:

English teachers can create their channel on the platform and stream their classes live. Students can then subscribe to their favorite teachers to unlock premium features like offline lesson downloads or group chat participation.
Private classes: Teachers can offer 25-minute virtual ESL lessons on their profiles. Students can book classes with you, or the platform can match you with a learner.
Job details
The number of subscribers and class bookings are the main factors in determining Hallo teachers' salaries. Hallo teachers can set their own rates, and teachers keep 70% of the money made from lessons.
Requirements
A minimum of one year teaching or tutoring experience
Have access to direct deposit and/or PayPal
High level of English fluency
Legally eligible to work in the U.S., Canada, Australia, UK, New Zealand, or South Africa
Although the recent changes in China's education policies have affected online English tutors worldwide, there are still plenty of companies from other countries that can provide a way for teachers to get started or thrive in the virtual ESL teaching field.