CELTA – Is It the Best TEFL Certification Course?
By Scott Beckman
August 28, 2012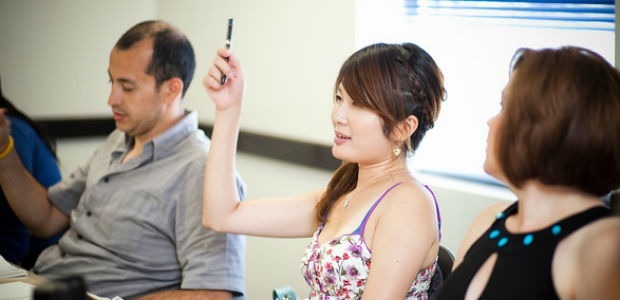 Not long after you started researching teaching English abroad, you probably came across the acronym CELTA. At first, you probably didn't know what it was, but inevitably it popped up so many times on all the various TEFL websites that you couldn't help but learn that it's a TEFL certification course designed and accredited by the University of Cambridge. But why do some job postings indicate that a CELTA is required?  What is it about the CELTA that makes it so special?
For one, the original course that would later be revised and renamed the CELTA in 1996 was one of the first standardized TEFL courses and its format, (a 4-week, M-F course with a 6-1 teacher-student ratio and 6-8 hours of teaching practice), has become the template for TEFL courses designed by other academic institutions.
Secondly, Cambridge is famously strict about the regulations surrounding who can teach the CELTA. Assessors from the university visit all locations where the classes are held to make sure that the trainers adhere to the curriculum and specifications set forth by Cambridge.
Combine these two things and you've got a course that's recognized and respected by every institute around the world that has anything to do with TEFL.
But does that make it the best? Not necessarily. The better question is, is the CELTA required to find teaching jobs abroad?
The answer, of course, is no. While the CELTA certainly makes your resume stand out in a crowd and gives employers peace of mind knowing that your training was everything they want for their teachers, there are very few English schools around the world that would refuse to hire a teacher who didn't have a CELTA. Equivalent courses, (those that follow the same 4 week format), are almost always accepted and can be highly-respected themselves if they have professional accreditation. Many employers around the world will accept online certifications and some even hire teachers without any training at all, just because they're native English speakers. It's all about where you want to go and how effective a teacher you want to be.
So if you want the most easily-recognized name-brand TEFL certification you can get, the CELTA is absolutely the way to go. But if it's beyond your reach, don't fret. There are countless other ways to get certified and get teaching abroad.