Pace of Adoption of International Student Recruitment Agencies by U.S. Institutions.
By Bridge
June 1, 2016

This innovative research provides insight on both the pace of adoption of agencies as a recruitment channel partner by U.S. universities, as well as how specific market forces and public opinion are influencing how this adoption takes place and to what degree it differs from practices in other countries.
This research provides U.S. institutions, agencies and other stakeholders with unique insights, transparency and analysis of specific practices, as well as a balanced and unbiased view on the key issues and concerns surrounding the practice of using international student recruitment agencies.
StudentMarketing, a UNWTO Affiliate Member and member of ESOMAR, ensures compliance with the highest international standards.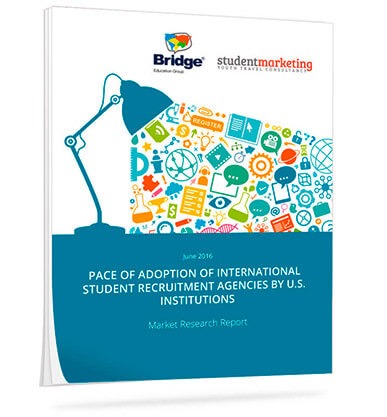 Get your copy of the research report:
Learning Objectives:
Understand comprehensive quantitative data on the impact of third-party international recruitment on U.S. university enrollments, including pace of adoption, commission and compensation models, and average number of agents engaged by institutions.
Gain visibility into the effect of agent accreditation, role of intermediaries and master agents, trends in the role of agents, fees charged, and how public opinion is shaping how agency channel partner adoption is evolving and practiced.
Understand key concerns and the controversy over the use of agents.
Participants:
131 U.S. institutions from 36 U.S. states (embodying 9.5% of all international post-secondary students in the U.S.)
454 responses from U.S. institutions through mystery shopping
343 international agencies from 64 countries.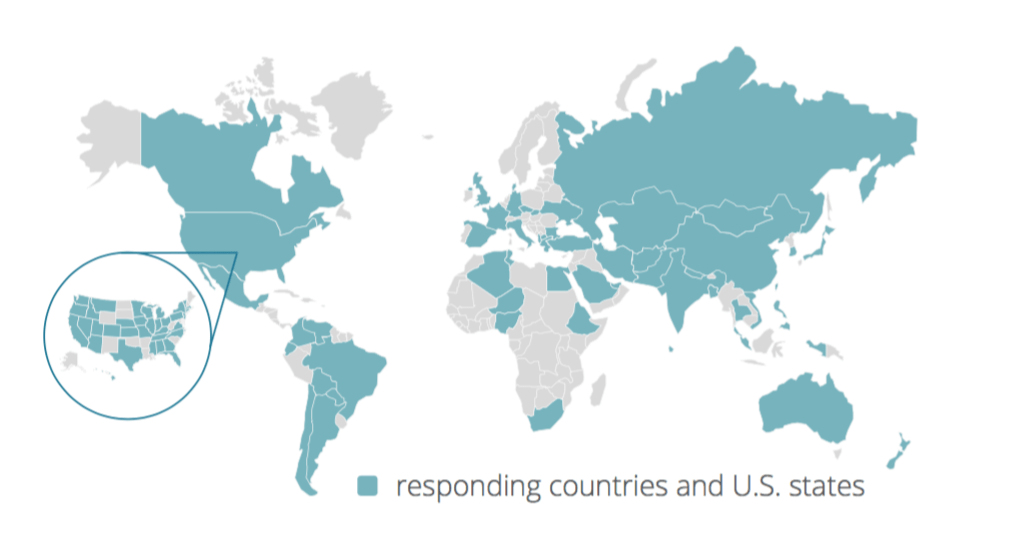 Key Findings:
The pace of international student recruitment agency adoption by U.S. institutions has increased since 2013.
37% of U.S. universities and colleges work with international student recruitment agencies.
72% of agents reported being asked for references from other U.S. institutions when entering new cooperation, more than twice that of any other credential.
12% of U.S. institutions not collaborating with agents report working with pathways operators, and indirectly using their network of agencies to recruit international students.
The research further examines topics such as transparency, first-to-market opportunity, "double-dipping", public policy, and the role of the press.