Teach Abroad Timeline: Planning in the Age of Coronavirus
By Coleen Monroe
July 2, 2020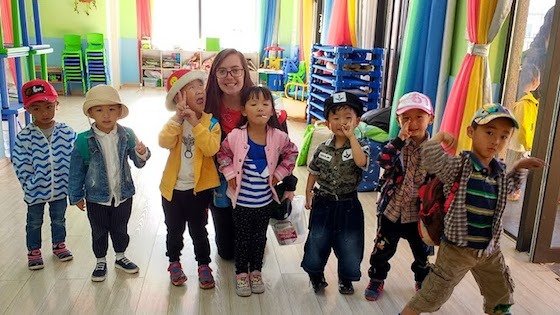 2020 was a year that made planning moot and challenged people everywhere to make the best of constantly changing circumstances. If you were preparing to teach English abroad for the first time or perhaps were already overseas considering another round of teaching, it's quite likely that your plans were disrupted.
But international schools and language institutes are now hiring teachers, or will be soon, and there may be more flexibility than you think while we wait for international travel to be available once more. Here are some of the steps that you can take to prepare yourself to teach English abroad while we all wait for the world to open.
Get TEFL/TESOL-certified
Start with what may be the most important step: getting certified to teach English. A lot of people find themselves with extra time on their hands at the moment, and many are not venturing outside the home, in order to maintain social distance. Therefore, it can be the perfect time to focus your energy on completing a comprehensive TEFL/TESOL certification course.
There are many e-learning courses that provide the TEFL/TESOL qualifications you need to get hired as an English language teacher and to prepare yourself for the rigors of the classroom. Most online courses take 4-8 weeks to complete, but given how much time you may have while you stay safe at home, you might be able to complete one sooner.
TEFL/TESOL certification never expires, so even if your teach-abroad timeline for coronavirus ends up being longer than you hope it is, you'll be certified as soon as you pass the course.
Create your TEFL/TESOL resume and teacher portfolio on the Job Board
Right now, a lot of English teaching institutes are desperate for new teachers! Due to the circumstances surrounding the coronavirus, many institutes in Asia lost staff who felt it was too risky to stay in China, South Korea, or Vietnam. With the borders still closed for many countries, it has not yet been possible to hire new teachers and train them to take up the slack. This means that you can put time and effort into your resume, assuring yourself of the best chances for being hired.
See a sample TEFL/TESOL resume and get tips for creating yours. 
Bridge offers teachers a way to create a teacher portfolio on the Bridge Job Board, to highlight your experience and achievements, and then easily share this information with employers. Your teacher portfolio is one more way to increase your chances of getting hired and make the eventual transition to living abroad.
Now is also a good time to update your LinkedIn profile, too, including adding your Bridge digital badges. Consider marking yourself as "looking for jobs" in the ESL/EFL area; this will help recruiters to get in touch with you through multiple sites.
Gain some experience by teaching English online
Due to the restrictions of social distancing still in place around the world and the shortage of English language teachers in many countries, it is a perfect time to get a job teaching English online. There are a lot of ways to make this work for you and your schedule, including:
Teaching English online as a freelancer – making your own private lessons direct to consumers
Working with an online-only company that was already hiring online teachers before COVID-19
Working for a new employer as an online teacher with the possibility of eventually being hired to move abroad and teach in person for the same company
Volunteering with local immigrant-support communities that may be offering online English lessons at this time
Should you start your own business as a freelancer or work for a company? Read this to decide.
While you wait to teach abroad, you'll be using the time to build your confidence as a teacher and to practice the skills that your TEFL/TESOL certification provided you. You'll also be able to prove that you have teaching experience, enhancing your resume. Finally, some work visas allow you to continue teaching online part-time after you move abroad, making an extra income possible.
Start the application process for jobs abroad
If you're interested in teaching somewhere with a long application process (South Korea, China, and many other Asian countries), you may want to start the process early.
Gather documents
Each country is different, but in general, the documents you will likely need include:
A copy of your university degree
Your TEFL/TESOL certificate (hard copy)
A federal background check (FBI channeler or through the FBI itself)
Authentication for all of these documents (notarization or apostille)
At the best of times, the process to obtain legal permission to move abroad and start teaching can take several months. You may not be able to access all of the necessary documents at this time due to official closures, but it doesn't hurt to begin gathering your papers now. Making small steps toward the goal of teaching abroad will make a difference.
A special note about passports
If you don't have a passport or will soon expire, you need to obtain one before you move abroad. Due to the global pandemic, the US Department of State suspended passport renewal and issuance from March 2020 until June 11, 2020. As of that date, they resumed limited capacity processing of the backlog of applications.
However, this will be done on a first-come-first-serve basis, and although the backlog is being reduced, the process is very slow. Given these circumstances, it is likely a good idea to apply for the passport as soon as you can.
Hone your teaching skills and further enhance your resume 
If you've done all of these things and the timeline is still looking long, you have options. You should consider adding professional development courses to make your resume even stronger. Specialized TEFL/TESOL certificates or micro-credentials are one way to do this.
Micro-credentials
Bridge just launched six more  Micro-credential courses, which are short targeted courses (most are 20 hours) offered 100% online that you can start for free. All six new courses are designed for online English teachers.
Other Micro-credential courses in the ever-growing portfolio include:
Specialized TEFL/TESOL certificates
Specialized TEFL/TESOL certificates are more in-depth professional development courses, ranging from 20-60 hours. Some of the available courses are:
After you obtain any new credential, make sure that you update your teacher portfolio on the Bridge Job Board and also add your digital badges to your resume or LinkedIn. You'll be putting yourself in the best position to get hired and start the full process to move abroad as soon as borders begin to open.
Even though your dreams of teaching abroad may be on hold, there are concrete steps you can take to move up the teach abroad timeline in the age of coronavirus. Follow the steps above and you'll be ready to make the leap into teaching abroad as soon as the world begins to open again.