Bridge Preferred Partner Profile: Open English Online Tutoring
By Camille Turner
June 24, 2020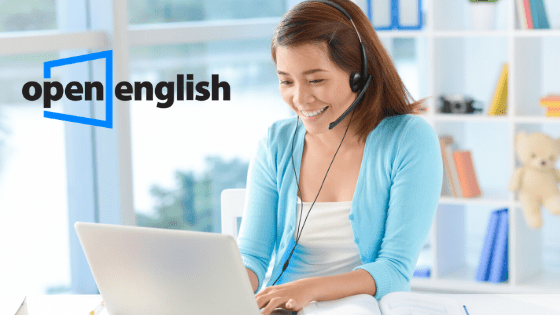 First established in 2007, Open English, a Bridge Preferred Employment Partner, offers something different for teachers in the online English tutoring space. Unlike many e-learning companies that are based in Asia and cater mostly to young learners, Open English is based in Latin America and offers round-the-clock, one-on-one and group classes to primarily adult students. Find out if this Bridge partner could be right for you.  
What is a Bridge Preferred Employment Partner?
Bridge Preferred Partners, like Open English, are well established, fully-vetted TEFL/TESOL employers that Bridge works closely with. We recommend these trusted employers and work to connect our online TEFL course graduates to teaching positions with them as part of our suite of Bridge job placement services.      
About the Job with Open English 

Requirements
To teach at Open English, you'll need to have education or training in TEFL/TESOL or a related field. A 120-hour certificate in TEFL/TESOL will suffice to meet this requirement. You can add Specialized Certification in Teaching English Online to fully prepare for the virtual classroom and make your online teaching resume stand out. 
You'll also need to have prior English teaching experience, and experience teaching EFL specifically is preferred.
Candidates have to be able to commit to at least 10 hours of availability per week, with five of those being peak-time hours.
Additionally, you'll need to have tech requirements such as high-speed Internet, a microphone, and a webcam.
Of course, you'll need to be proficient in English as well!
While not officially required, Open English prefers teachers who have a bachelor's degree or higher.
It's also a major plus if you can speak Spanish or Portuguese.
Schedule
Unlike many online tutoring companies, Open English offers classes 24/7, so you can teach anytime you like! However, you will need to provide at least 10 hours of availability per week, and five of these hours must be within the company's peak times. Peak times are Monday through Friday, between 6:00 p.m. ET and 1:00 a.m. ET and weekends.
Pro Tip: If you have weekend availability, you'll really stand out in the application process!
Pay
Teachers who work for Open English typically make between $10-$13 per hour, with bonuses available that allow you to make closer to $15/hour.
Benefits
You'll be able to work from home and have an extremely flexible work schedule since Open English offers classes 24/7, unlike most online English teaching jobs. Another huge plus is the fact that students are based in Latin America, which means that their time zones more closely correspond to those of teachers working in North America. Considering that most online ESL jobs are for students in Asian countries that are 12-13 hours ahead of North America, if you're looking to get started teaching online, this is a huge win!
What it's like working at Open English?  
Initial training
When you are hired as a tutor,  you'll complete an onboarding process. This involves mandatory training, the Open English certification program, covering all the necessary guidelines and procedures so you can feel confident using the teaching platform. 
The position 
Using Open English's teaching platform, teachers provide one-on-one or group classes to adults. The company is a great choice for ESL teachers who prefer working with older students, as most online ESL tutoring companies tend to offer classes for young learners. You'll be able to choose your availability and will have the option to drop or pick up classes when last-minute schedule changes are needed due to unexpected emergencies or a change of plans. Every class has a pre-designed curriculum, so you won't have to worry about spending time on this before teaching. (If you would also like to teach kids, you can do so through their brand Open English Junior.)
Learn more about companies offering positions teaching adults English online.
Professional development 
With Open English's Teacher Hub, you'll have access to plenty of helpful resources and educational podcasts. Teachers will also receive training throughout their contract.
What teachers say about working at Open English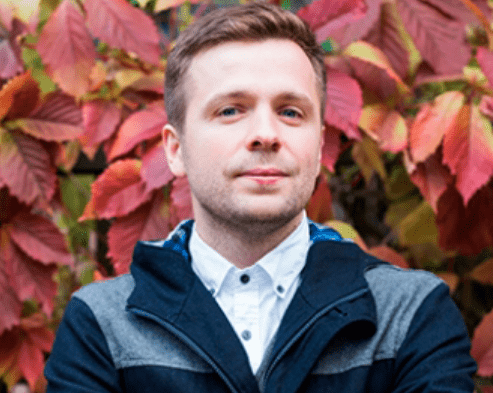 "I still remember my very first Open English class that I taught … 5 years ago! Coming from a traditional brick-and-mortar school, I found the students at OE live classes to be so committed to their learning and so appreciative of my role as their teacher."  – Richard, tutor with Open English
How do I get started as a teacher with Open English? 
Can you picture yourself teaching adults English online with Open English? If you're already TEFL/TESOL certified, apply directly to positions with Open English on the Bridge Job Board.
If you're not yet TEFL/TESOL certified:
Visit our Teaching English Online page to tell us a little bit about yourself and your teaching plans.

Your Advisor will follow-up to help to recommend the right TEFL/TESOL certification and offer other advice to help you qualify for jobs with Open English and other employers. 

Even before you finish your TEFL course, your advisor can offer guidance on completing your Teacher Portfolio on the Bridge Job Board and connect with teaching jobs through Preferred Partners.