What Is Teaching English as a Foreign Language (TEFL)?
By Krzl Light Nuñes
October 3, 2022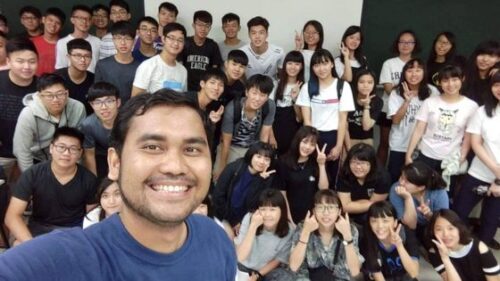 Whether you want to teach in classrooms around the world, work from the comfort of home, run your own business, or travel as a digital nomad, teaching English can help make it happen! You may be totally new to the industry and wondering, "What is teaching English as a foreign language?" or you might just need extra help getting started. Don't worry! Let's delve into what TEFL entails, how to get TEFL certified, and how you can best prepare yourself for teaching English as a foreign language.
What is TEFL?
TEFL is an acronym that stands for Teaching English as a Foreign Language. Simply put, TEFL involves teaching English students in countries where English is not the first language. A TEFL teacher from South Africa, for instance, might be teaching students in Japan. Typically, the students of TEFL teachers are called EFL (English as a Foreign Language) students.
Another common umbrella term in the English teaching field is TESOL, which means Teaching English to Speakers of Other Languages. In essence, TESOL covers TEFL as well as TESL (Teaching English as a Second Language), which refers to teaching English to non-native speakers in a native-English speaking country, like the U.K.
TEFL may technically differ from TESOL in meaning, but the two terms are widely used interchangeably when it comes to English teaching and training. For instance, programs for teaching English may be called "TEFL/TESOL courses" or "TEFL/TESOL certification." When it comes to applying for jobs, it doesn't matter whether your professional certificate says TEFL, TESOL, or TEFL/TESOL, as long as employers see that it comes from an accredited institution.
Find out more about the differences between TEFL and TESOL.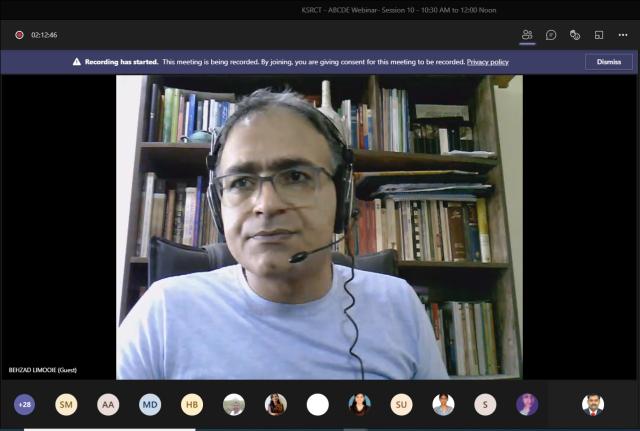 What qualifications do I need to teach English as a foreign language?
The requirements of schools or ESL companies vary and may include a combination of the following:
TEFL/TESOL certification (usually required)
A bachelor's degree (often, it can be in any field)
Teaching experience may be preferred
For teaching English online, you'll need to have the proper equipment, which typically includes a working computer, a webcam, and noise-canceling headphones.
Check out the general requirements for teaching English abroad or the requirements for teaching English online.
What is TEFL certification, and what is a TEFL certificate?
Why do I need TEFL certification?
Whether you'd like to teach English abroad in person or online, getting a TEFL/TESOL certificate is one of the essential steps you'll need to take. Firstly, a teaching English as a foreign language certification course prepares you by providing you with the foundational knowledge and skills you need to become an English teacher. It also qualifies you for English teaching positions and establishes your credibility in the field.
How do I get a TEFL certificate?
After completing a course, you can download your free digital TEFL certificate to show to potential employers. Rarely, a country may require you to have a notarized copy of your teaching English as a foreign language certificate in order to be recognized or be used for visa processing.
At Bridge, you can also stack your credentials, as every time you complete a TEFL/TESOL course, your certificate will automatically be updated with the additional course hours.
How do I choose the best TEFL certification institution?
It's not uncommon for aspiring English teachers to get puzzled over which TEFL/TESOL course they should take. After all, a lot of certification courses seemingly offer the same features and benefits. So, how can you know if a TEFL/TESOL course will give you quality training and be recognized by schools and companies? Here are the most crucial factors to consider:
The accreditations and affiliations that your certificate carries
The course provider or institute's background and track record in the market
The number of coursework hours
Course tutors' qualifications
Job placement assistance the company provides
Learn more about choosing the best TEFL/TESOL certification for you.
What types of TEFL courses are there?
When you browse TEFL courses, you may also notice that there are different categories, names, and content. This is mainly because every course is created for a particular purpose and is designed to equip you with the skill set you need at a specific stage in your career. Let's look at the different types of TEFL/TESOL certifications and who they're for:
How many hours of TEFL certification do I need, and how long does TEFL certification take?
Though TEFL/TESOL course hours vary, online and in-person English teaching jobs typically look for a professional TEFL/TESOL certification with at least 120 hours in order to show that you've received comprehensive training in the theoretical and practical aspects of English teaching.
Most TEFL/TESOL courses are also self-paced and usually have a time frame within which you're allowed to finish the course. This is ideal because you can choose to dedicate more time to studying if you'd like to get your certificate faster! Bridge's 120-hour Master Certificate course, for example, can be completed in up to three months, but it is possible to finish it in just six or eight weeks!
Learn more about how much time it takes to get TEFL/TESOL certification.
How does online TEFL certification work?
Most TEFL/TESOL courses take place online nowadays, and the vast majority of employers don't view any difference between in-person and online certification. Flexibility is the main perk of taking an online TEFL course, as you can study at your preferred place and time!
When you enroll in one of Bridge's online TEFL courses, you can start on the same day most of the time. The course takes place on an interactive learning platform, where you can read and even download your course materials. Aside from this, you'll also watch videos, take quizzes, participate in discussion forums, and even interact with and get feedback from your personal tutor.
Get answers to frequently asked questions about online TEFL certification.
What jobs can I get with TEFL certification?
As a TEFL-certified teacher, a lot of work opportunities await you! Do you want to teach in a physical classroom? No problem. Do you want to become a digital nomad and travel the world while teaching English online? You can find jobs for this too!
Aside from teaching English as a foreign language, you can also embark on other ESL/EFL career paths through your TEFL certification. For example, you can become a teacher trainer, a curriculum developer, or an IELTS test examiner. You can also become a teacherpreneur and run your own ESL teaching business!
With a professional certificate, you can land teaching English as a foreign language jobs in:
Public schools
Bilingual and international schools
Language institutes
Online ESL companies
Check out these tips on landing your first TEFL job.
How do I become a TEFL teacher?
Getting started in English teaching is not difficult at all! Here's how you can set up your TEFL career.
Decide where and how you want to teach English. Do you want to teach in person or online? Would you like to begin with a company or as a freelancer?
Create your TEFL resume. Don't forget to highlight your credentials and skills!
Apply to jobs. You can send your resume and other requirements directly to the company through job platforms. Depending on the employer, you may have to wait a few days before moving on to the next step of the application process.
Start teaching!
Now that you know what TEFL and getting certified are all about, you're already one step closer to reaching your English teaching goals! By choosing the right TEFL/TESOL certification for you, there's no doubt that you'll be able to teach with confidence – wherever that may be!