How to Prepare for Teaching English Abroad: Get the most out of your TEFL certification course!
By Bridge
January 31, 2018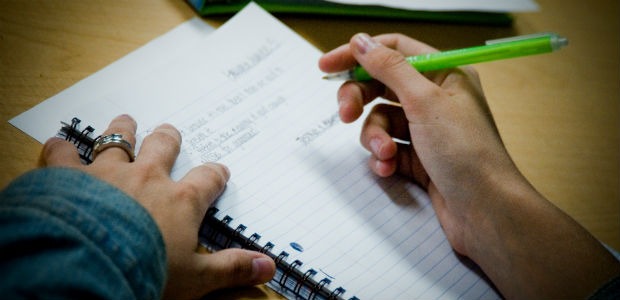 Teaching English abroad is an exciting adventure, and it's tempting to jump right in! But wait–  we've got some advice on what to do each step of the way, from TEFL certification to getting your first job, to make the transition abroad smooth and hassle-free.
Before teaching abroad, we recommend you do the following:
Research the schedule, rigor, and level of commitment of your chosen TEFL course.
TEFL certification courses vary in how they are run and what will be expected of you. A 140-hour on-site course like the Bridge IDELT will usually require four weeks of full-time attendance, and don't forget about assignments and lesson planning outside of class! More flexible options, like the IDELT Online, can be completed around your schedule during a 12-week period. Be sure to carve out the time needed for both in- and out-of-class work, and put most of your social engagements on hold for a few weeks—you will be busy!
Brush up your grammar skills.
Even for native English speakers, teaching grammar to EFL/ESL students can be one of the trickiest parts of the job. You may know not to say "ten homeworks," but can you explain why? A great grammar resource, like the Grammar Advisor online course and guidebook, is a must for anyone preparing to get TEFL certified and teach English abroad.
Choose a location to teach English overseas and start researching schools to apply to.
If you plan ahead, you can hit the ground running as soon as your TEFL certificate hits your hand. You can check out our Jobs At A Glance page for tips on choosing a country to teach in, and download our TEFL country guides to learn more about destinations you're interested in. Contact a BridgeTEFL Advisor for help narrowing your country search and to get contacts at local schools.
Prepare your resume, photos, and transcripts for the job search and interview process.
Doing a global job search may be new to you and interviews in the TEFL world may be a little different than at home. If you're not on-site in your teaching destination, you may participate in an interview over the phone or via Skype, so a quality resume becomes very important. A BridgeTEFL advisor can give you tips for your resume and for the interview, like what kinds of questions you might expect.
Get to know your classmates.
BridgeTEFL recommends you interact with your peers during the first days of the TEFL course and exchange emails and numbers. You will spend a lot of time together in the coming weeks and they will be an important resource for questions, assignments, and feedback.
Take advantage of your TEFL trainers' expertise.
The trainers in your course have been teaching English and training TEFL teachers for years and have probably experienced just about everything you could wonder about. Make full use of them as a resource for the weeks that you have them and ask any and all of your questions about teaching, living and working abroad.
Interested in more information about BridgeTEFL's many programs? Visit our website.