Interview with Bonnie Ulrich, Denver CELTA graduate!
By Scott Beckman
February 28, 2013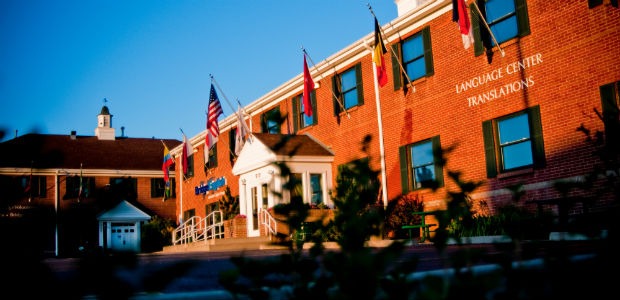 When many people think about TEFL teachers abroad, they picture someone right out of college, so you might be surprised to learn that people come to TEFL from all walks of life and their stories are all unique. Here's the story of one of the graduates of our CELTA certification course in Denver, Bonnie Ulrich.
Scott Beckman: What did you do before you made the decision to take the CELTA? Did you have teaching experience already?
Bonnie Ulrich: Before taking CELTA, I did have teaching experience as a volunteer ESOL teacher with the Presentation Sisters (an order of nuns) in their outreach program for Hispanics.  I did not, however, have any training or education in teaching. My professional career for 30 years was as a trial lawyer, specifically with the Department of Justice.  When it was decided by the Sisters that I should teach the lowest Beginning level of English because I speak Spanish, I felt overwhelmed by my lack of education in the area of teaching ESOL.
SB: Why did you choose the CELTA in Denver?
BU: I knew someone who had taken the CELTA course at Bridge and who recommended it.  When my youngest daughter moved to Denver last year, I decided to take the course, since I thought I could stay with her.  As it turned out, the course was so intense that after a week, I moved into an extended stay hotel (Staybridge), where I could concentrate more fully on the coursework.  It was a great place to stay – very convenient and comfortable.
SB: What are your plans now that you've completed the course?
BU: I am continuing to teach ESOL at the beginning level here in Sioux Falls, SD.  Unlike the majority of students, I have no plans to teach abroad.  We began 12 weeks of spring classes last night and I am happy to report that I used methods and techniques I learned in the CELTA course.  I felt much more confident in my teaching and know that the new methods I am using will enhance the students' learning experience.
SB: Many people might be in a similar situation to yours prior to taking the CELTA but are nervous about making the commitment to such a rigorous course. Would you have any words of advice or support for them?
BU: My words of advice are to plan to focus COMPLETELY on the course for that month.  I think it is easier to be away from home, where there are none of the daily, routine distractions of ordinary life.  Other than walking my dog for 10 minutes twice a day (and watching Downton Abbey on Sun. nights), I did nothing but focus on the coursework.  There are so many tasks to complete every day, it is good to do the most immediate task first and continue from there.  It also helped to remember that "it will all be over in just one month."
The coursework is very interesting (all about language and how to teach it) and that helped.  The course has theory, but is also VERY practical and useful.  The teaching practice and observation is essential to learning how to TESOL and the Bridge teaching staff was most knowledgeable.
SB: Do you have any general advice for future CELTA students regarding the challenges in the course?
BU: Just bite the bullet and do it!  As much as is possible, take the course at a time when you will not have other distractions.  Take 5 deep breaths morning, noon, and night; get outside at least once a day in that beautiful Denver weather, and just tackle the assignments one step at a time.