Teaching English and Learning Spanish in Chile: Thomas Heikes
By Bridge
December 6, 2012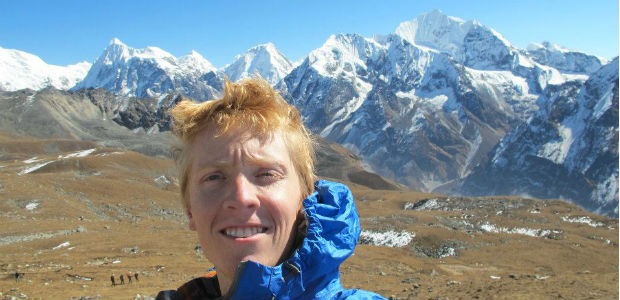 Thomas Heikes is currently participating in the English Opens Doors program in the Araucania Region of Chile. I recently had the chance to catch up with him to find out a bit more about his experience learning Spanish during this program.
–What was your level of Spanish when you began the English Opens Doors program?
My level of Spanish before coming to the program and Chile was next to nothing. I had taken Spanish in high school for one year about 6 or 7 years ago, but in all truth I was pretty much at ground zero.
–How long have you been in Chile?
I have been in Chile for almost four months now, and it has been a wild and fantastic experience. There have certainly been some moments of frustration and loneliness, especially through the language barrier and lack of Spanish, but all that has mostly driven my motivation to learn. I have also realized how amazingly useful and grounding this time of relative isolation can be. When you accept this situation and really live it to the best of your ability instead of simply running back to the United States and into your comfort zone, you embrace the situation that provides unity and acceptance of yourself.
–What is your current level of Spanish?
I would say that currently I am at an advanced beginner level. I have not progressed as fast as I had hoped, though I think if I had a bit more framework of the Spanish language I could have learned a lot more. I have found that I spend an immense amount of time just trying to understand the basics of Spanish during my free time, and on my own. If I had taken a year or two of classes before coming I know I would have been able to learn so much more
–Was learning Spanish one of your goals during the program?
Yes, it was equally my biggest goal along with teaching English and sharing a new culture and progressing my own mind and views.
–How did participating in the English Opens Doors program help improve your Spanish?
Living with a host family and being surrounded by the Spanish world vastly improved my Spanish. When you are surrounded by it all the time each and every day, there is no way you can't improve unless of course if you hide away and refuse to learn. Though if that is the case, you shouldn't be coming in the first place. I have found that the placement and the luck of the draw greatly influence your ability to understand the language. For example, I am in a rural town in the south where their accent is extremely heavy and absolutely everything is a struggle to understand; yet when I travel to other places I can get along just fine.
–In what ways did you improve your Spanish on your own?
I spend at least an hour a day studying Spanish, usually more. I have been following along with an online program which has helped a lot, but honestly trying your hardest to grasp the general meaning of a conversation is the most important thing. It is really easy to zone out and just sit there, especially after a long day, but you have to really be there. Making some friends who are trying to learn English is also a great way, an exchange is nice, plus you have a friend!
Interested in the English Opens Doors program? Learn more!
This post was written by Willow Pergl.